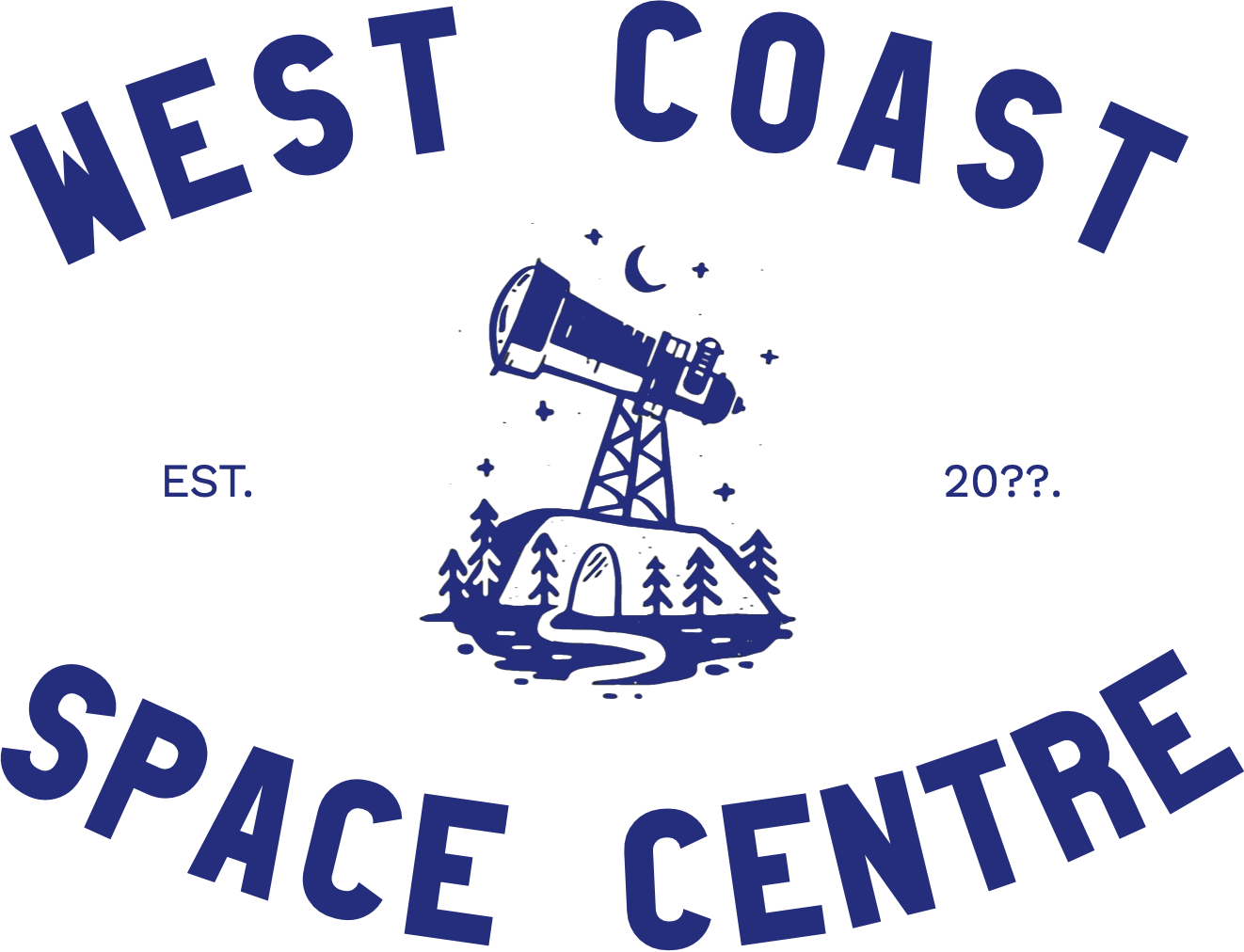 WHAT IS IT?
The West Coast Space Centre is the dream of Mars and Paris Buttfield-Addison—Tasmanian scientists, technologists and science communicators.
In wanting to combine our twin loves of science outreach and the west coast region of lutruwita/Tasmania, we came up with the idea of establishing a community learning space and science centre in Strahan, focused on a topic that is fun and awe-inspiring: space.
As a science centre, it will display artefacts, screen documentaries, host public talks from local and visiting experts, and more. As a community learning space, it will have free internet, onsite learning support, regular training events, and comfortable and accessible facilities. It will be designed with the support of existing community events and initiatives in mind, and through consultation with the local community.
It's a bit of a wild dream to start from scratch as just two people but we're confident and we've been saving hard. It might be a few years away yet, but we have some clear next steps and we'd love you to follow along with and be a part of our journey as it comes together.
Instagram
Email
(coming soon)
WHAT'S THE POINT?
The West Coast Space Centre project will support formal STEM education in Strahan and neighbouring towns by offering an opportunity for recreational engagement with science—to further inspire the community, families, and young people to value science and scientific curiosity in their daily lives.
It'll answer questions about some lesser-known history and science from the west coast, like:
Why do we see aurora more than other places farther south than us do, like southern New Zealand?
What's up with "Darwin Glass" and why does it make us think that a meteorite hit western Tas over 800,000 years ago?
What key early discoveries were made about the sun when CSIRO scientists came to do experiments at Ocean Beach in the 1940s?
It'll be one more place for tourists to visit in town, one more viable venue for local community events to host in, and also kind of a small cinema—something Strahan currently lacks.
Most importantly, it'll be a silly fun time for everyone involved.
WHY STRAHAN?
The west coast region of Tasmania is a place of beauty, extremes, rich history, and a strong sense of community. And with some of the darkest skies on the planet, it's the perfect place to celebrate and share a love of space.
Despite its beauty, and the hard work of those who play a part in the education of young people there—teachers, librarians, knowledge-holders, parents—the west coast has fallen behind in national metrics such as numeracy, literacy, digital literacy, and engagement with STEM. As in many regional areas, this appears to be in part due to disparity in resources and opportunities for learning.
Research shows that key ingredients in fostering a curiosity and love of science in young people is the incorporation of play: recreational and informal learning experiences. And that when it comes to students from regional communities pursuing further education, consistent and personalised information is key. Through the creation of a dedicated recreational learning space, staffed by professional scientists and science educators from the community, and focused on the fun of learning, we can communicate three important things to the young people of the west coast:
Science is fun and creative.
You can do science.
You can do science right here, on the west coast, without leaving your community.
By locating the centre in Strahan specifically, it can leverage the significant tourist numbers to offset operating costs; charging visitors so that the centre can be totally free for locals.
WHO ARE WE?
Mars Buttfield-Addison is a researcher at the University of Tasmania and CSIRO, where she works in computer engineering for space science and is part of several science outreach initiatives. On the side, she freelances as a creator of software and educational materials for charities around Australia. As an avid science communicator, she was named one of Australia's Superstars of STEM.
Paris Buttfield-Addison is a co-founder of Tasmania's longest-running game development studio Secret Lab, where he creates games and interactive media for both education and entertainment—some of which are used in schools and universities around the world. On the side, he has written dozens of books on technical topics and remains involved in his academic field of interaction design.
We're a married couple, best friends, and proud Tasmanians. Our life together has been spent collaborating on projects across science, technology and education, with a constant focus on how our work can benefit young people and our community.
WHAT'S NEXT?
We've laid the groundwork for establishing a formal not-for-profit entity for the centre, and begun making our plans known online and throughout the west coast on our frequent visits. We've had a few near misses in purchasing real estate, but we're confident this will happen over the next year or two. Then constructing the necessary facilities will likely take several years.
In the meantime, we don't just want to wait around. We have all this enthusiasm and a bunch of artefacts, and we love any excuse to spend time out west, so we're figuring out how to take the show on the road! We've been investigating portable planetarium domes and other things we could use to run a sweet travelling science show, and we think this could be ready as soon as National Science Week 2024.
Alongside this, we will be seeking community input to influence the plans for the centre through formal consultation sessions, and working to raise funds to make the West Coast Science Centre the best it can be.
HOW CAN YOU HELP?
In the short term, you can help us by letting us know your thoughts, ideas, passions, and concerns about our project, as well as keeping an eye out for any grants, funds, or support bodies you might feel would be helpful to us.
You can also follow us on Instagram, to keep up to date with the project, and to be the first to know when we announce events such as shows and community consultation sessions.
We welcome inquiries via email for any reason—to propose collaboration, to suggest someone you think has relevant expertise, to just say hi, whatever. We'd love to hear from you.